We were recently asked to report on recovering the flat roof of a block of flats on the south coast.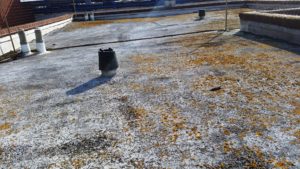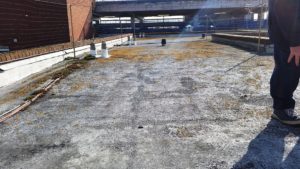 The existing roof covering was asphalt and this had been laid directly upon a concrete deck. There is no insulation to the roof and the top flats were suffering from condensation problems, due to the cold roof slab.
Asphalt shingles not doing their job
We looked at the existing asphalt which had begun to crack.  Although it had been covered with shingles for protection they did not provide universal cover and there were areas of asphalt that were bare.
Solar reflective paint for protection
The sun's ultraviolet rays will prematurely degrade asphalt and cause it to crack and fail so it is important to protect it. The best way is usually with a solar reflective paint.
Full maintenance and insulation that meets Building Regulation standards
As we also found problems with the parapet walls, we recommended maintenance work be carried out on the entire roof area at the same time as renewing the roof covering.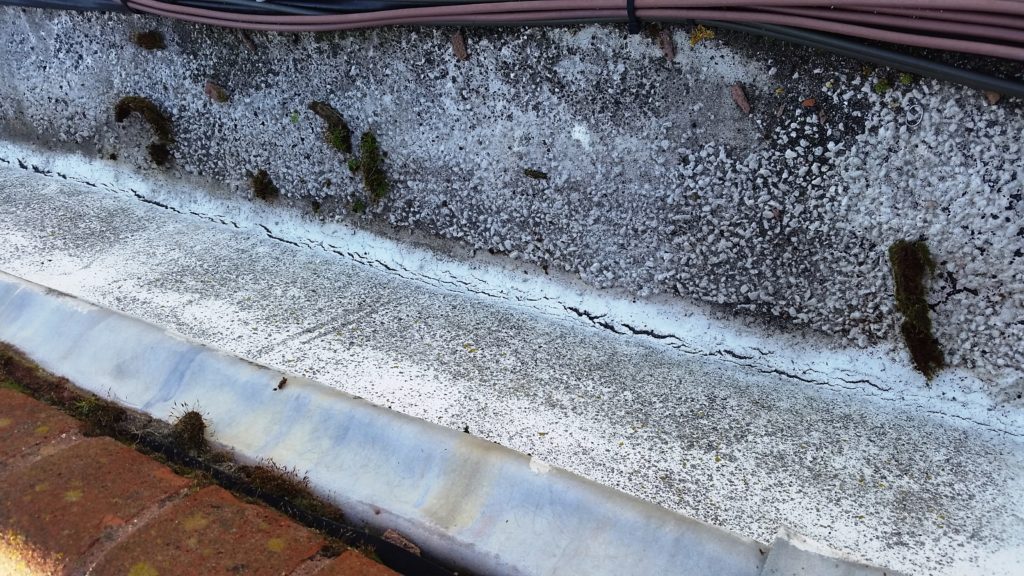 The Building Regulations state that if it is cost effective and more than 75% of a roof is being recovered, it must be insulated to Building Regulation standards.
Notwithstanding the requirements of the Building Regulations, we have always tried to persuade owners to upgrade the insulation to their roofs. This has a long-term cost benefit and I feel happy that we are doing our bit for the environment.
So far, the works have been tendered, and the whole roof will be insulated with a Proteus felt roof covering, giving a 20-year, insurance-backed guarantee. As the chosen contractor, Sussex Asphalt Ltd, was recommended by the supplier, both the material and workmanship are guaranteed.
Work is due to start in the summer and I will report back then.

What next?
Continue Reading