Type of property:
Converted block of flats in a Victorian property
Location:
Albany Villas, Brighton, East Sussex
Client:
Private client
Services provided:
External maintenance and repair
Length of project:
3 weeks
Completion date:
December 2017
Maintenance cycle for all properties
Grumitt Wade Mason acted as contract administrators for the maintenance of Albany Villas five years ago.  Back then, the property was in poor condition and much of the render had to be replaced.  We recommend, and it is a general rule, that all properties, in particular period properties with timber windows, undergo cyclical maintenance every four or five years.
What did Grumitt Wade Mason do?
The clients contacted us to administer the contract for the maintenance of the building.  This time, it was a less involved job but we ensured that cornices and other decorative parts of the building were restored to their original profiles.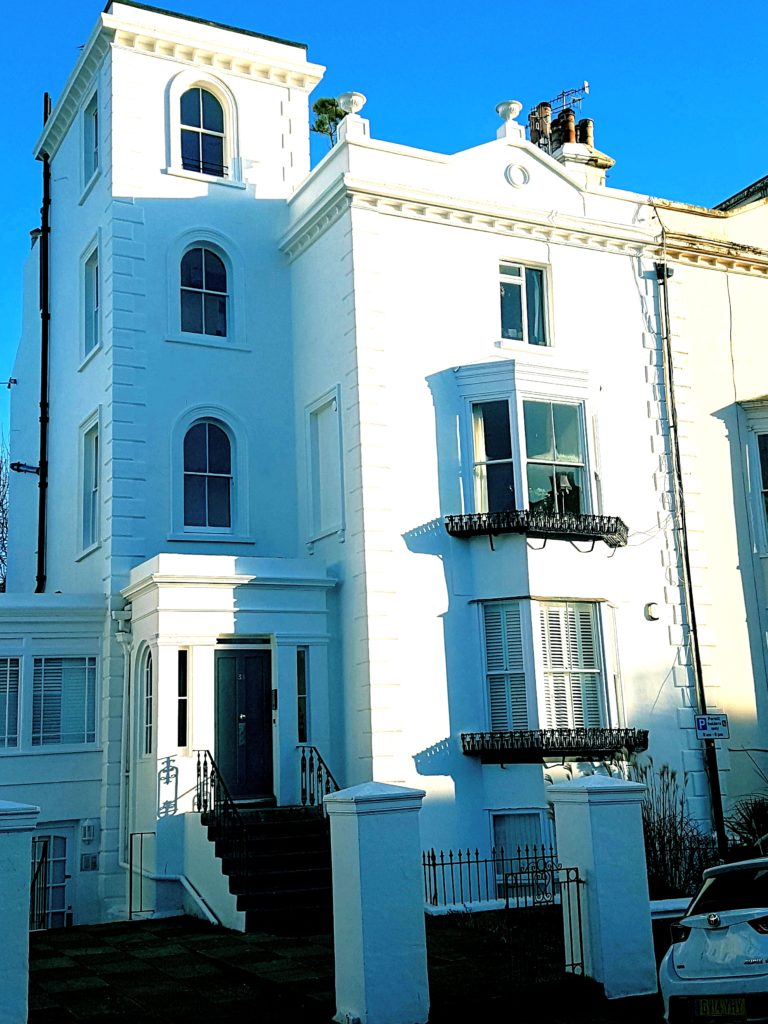 Render repairs with traditional materials
We made sure that the contractors carrying out render repairs only used lime-based products. As far as possible, we tried to avoid modern materials for this project, as they can have a negative effect on period properties.
Victorian architecture in Brighton & Hove
The contractors managed to complete the works within the time frame and we were able to make savings during the course of the contract.

The building now stands as a fine example of late Victorian architecture and it is typical of many buildings of that era in Brighton & Hove.


We are proud of the part that we played in maintaining the building's fine appearance.
What next?
Continue Reading