This Regency building in Norfolk Terrace, in the heart  of Brighton has been an interesting and ongoing project for Grumitt Wade Mason.
We were first called in to inspect the property, to give a view on the seriousness of the issues, and an idea of the costs of repair. This then developed into a restoration project and you can read the full case study here: Norfolk Terrace: Listed Building Restoration in Brighton.
Challenges included the removal of a corroded fire escape, poorly designed roof alterations, and the need to keep within the restrictions for Listed Buildings. Below you can see some photos of the transformation.
We administered the contract for the external maintenance and we have built a good relationship with the client.  We were subsequently instructed to carry out a number of additional improvements to some of the flats within the building.  Here is an example of one of the refurbishments.
It is a lovely, spacious one-bed flat with high ceilings and many original features.  We completed this work on a strict budget under a negotiated contract with a trusted contractor we have worked with for a number of years. This property is sure to be snapped up by a lucky tenant.
Here are some photographs of the transformations:
Bedroom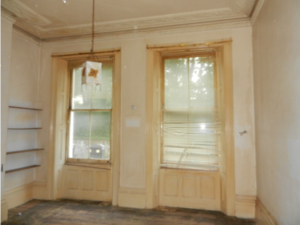 The existing bedroom was heavily smoke stained, lacked central heating and needed new electrical accessories.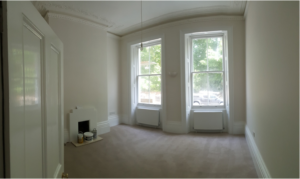 The transformed room was now bright and airy and with all existing features maintained.
Kitchen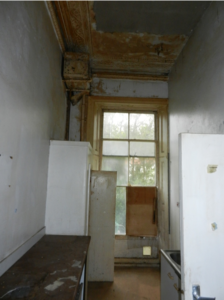 The kitchen was in a bad state of repair and required significant work to bring it up to an acceptable standard.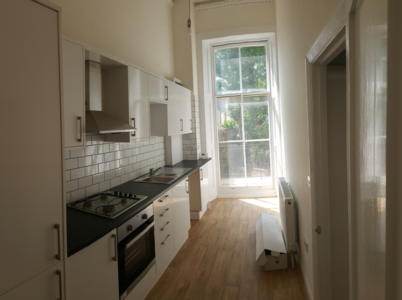 New flooring, kitchen units and heating were installed to give the kitchen a fresh look. There is even a small area by the large sash windows for a small table and chairs.
Living Room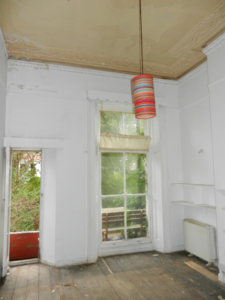 The living room was looking a bit tired to say the least, it was heated by an inefficient electric heater and the balcony railings outside were in need of replacement.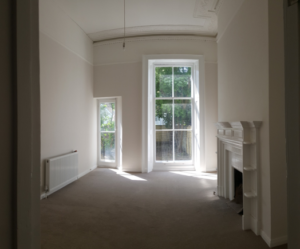 The refurbished living room is fresh and lets in plenty of light through the large windows. The fireplace has been thoroughly cleaned and painted to restore it to its former glory.
Bathroom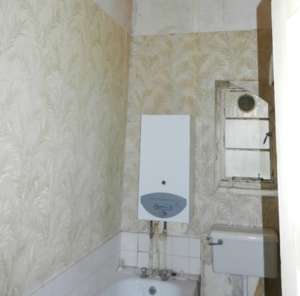 The majority of the bathroom was censored from the photograph as it was too dirty to show, but look at the transformed new room.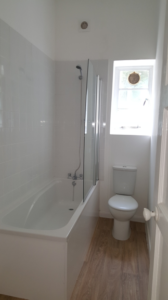 The fresh modern white suite is ready for use.
Unsurprisingly, a tenant was soon renting the flat.  Throughout the process, we liaised with our client to provide the maximum rental income for a reasonable cost.  We made changes during the course of the contract to suit the client's needs and I hope you can see from the photos that the flat has been utterly transformed!
Continue Reading