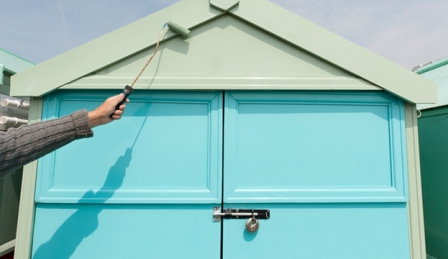 Maintenance Advice & Administration by Grumitt Wade Mason
All buildings require maintenance and a poorly maintained building impacts on value. What's more, the longer you put off maintenance, the higher the cost of works.
Grumitt Wade Mason has built up an expertise in maintenance and we are able to advise clients on the most appropriate methods and materials to be used.
Why should you maintain your property?
A poorly maintained property not only causes problems for the occupiers, but it will also deter any future buyers.
Usually it is prudent to install a cyclical maintenance programme, which will allow works to be budgeted.
It is also important to carry out maintenance in a proper manner, using appropriate materials and techniques, suitable to the age of the building.
Who should maintain your property?
At Grumitt Wade Mason we work with a number of building contractors and we would be happy to recommend a builder suitable for your needs.
Having someone who has the necessary expertise and experience is a vital component of good maintenance.
 Why choose Grumitt Wade Mason?
At Grumitt Wade Mason, we have the knowledge to provide advice on the exact nature of maintenance works and the timescales involved.
We are able to provide detailed specifications of works, to ensure the contractor is chosen by a fair and open tendering procedure.
We can also
administer building contracts;
make site inspections;
liaise with the client and building contractor;
negotiate a final account once we have deemed the works to be complete.
Get a free estimate
Get in touch now with your requirements and we will provide a free estimate.
Advice on Repairs & Maintenance
We help clients take care of their buildings by advising on appropriate repair and maintenance.
Specifications
A specification or schedule of works sets out building works in detail.
Contract Administration
This role involves managing the contract between the employer and building contractor.