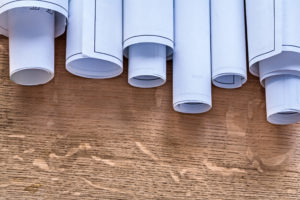 Building Design and CDM by Grumitt Wade Mason
From loft conversions to Listed Building restoration, we can design your extension and manage your refurbishments.
If you are thinking about extending your property, refurbishing and modernising it, converting your loft or even building a new property, Grumitt Wade Mason can provide full architectural design services including Construction Design & Management (CDM).
What do you need from your property?
We like to sit down with our clients to work out what you need from the design – aesthetically and practically – and then develop a brief together, whether it's for a contemporary new home or sympathetic alterations to a period property.
Worried about Planning Permission?
If you are worried about the intricacies of the planning process, don't be. We have many years' experience in obtaining Planning Permission, Listed Building Consent and Building Regulation Approval.
Grumitt Wade Mason has an impressive portfolio of Building Design projects across the south of England. Our experience takes in loft conversions, refurbishments and extensions. Take a look at our Case Studies to find out more.
Why choose Grumitt Wade Mason?
As a team of Chartered Surveyors and Architectural Technologists, we can manage the whole process from survey, feasibility study, and design through construction works to completion.
We will prepare the plans you need in order to get approval from the local authority (such as Planning Approval and Building Regulation Consent).
We can also offer expert advice on other planning requirements that may have an impact on your building project, such as the Party Wall etc Act and CDM Regulations.
Contract Administration for your project
Grumitt Wade Mason can act as Contract Administrator throughout your construction works. We make sure you have budget estimates for proposed works and will do our best to meet your brief within your budget.
Where changes need to be made, we will explore all the options with you to find the best solution.
Find out more about all our Architectural Services below.
---
Loft Conversions & Extensions
We can help you maximise the potential of your home with a loft conversion or extension.
Full Design Service
At Grumitt Wade Mason, we offer a full design service, which includes a Measured Survey, going through your requirements in detail, and preparing design drawings – for Building Control approval if this is needed.
Refurbishment & Restoration
We offer independent professional consultancy expertise in the refurbishment and modernisation of buildings as a package of repairs and improvements.
Measured Survey
A Measured Survey involves taking the measurements of a building to prepare accurate scale drawings.
Project Management
The Project Manager sits between the client and the design team, planning and coordinating resources and procedures to reach a specific goal.
Planning Applications & Listed Building Consent
We can provide advice on what is feasible and permissible under planning guidelines.