It was a pleasure to carry out work on this elegant Victorian building in the centre of Lewes. Lewes District Council were clear about their requirements and the project proceeded quickly and easily.
Type of property:
A substantial detached Victorian building in commercial use.
Location:
Lewes
Client:
Lewes District Council
Survey & maintenance services
We undertook a survey and advised on maintenance requirements and prepared a Schedule of Dilapidations together with cost estimates for necessary repairs.
Two weeks to inspect and report
We inspected the property and submitted our Dilapidations report within approximately two weeks of instruction.
Why did the client need an inspection and Dilapidations report?
The client wanted to meet their proper legal obligations for managing the property. They needed an inspection to establish the extent of repairs required and to consider the tenant's responsibility for repair under the lease.
Was the building occupied during inspection?
The building was fully occupied and in use during the inspection but we were able to coordinate our inspections around the needs of the tenants to avoid disruption. It was a relatively straightforward project.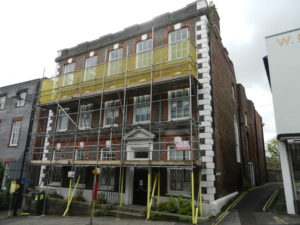 What next?
Continue Reading