John Wade, director at Grumitt Wade Mason Chartered Surveyors, takes a look at the RICS Housing Market Survey and gets the view on the ground from a local estate agent.
The RICS Housing Market Survey for January 2017 reported that prices continue to rise in all areas except in London where they are still slipping. The market has flattened; however, expectations are positive.
Not enough houses on the market
In the South East, where we are based, most surveyors have seen prices increase over the last three months although new buyer enquiries and newly agreed sales are down. The sales to stock ratio shows that properties are selling and supports the reports that there is a shortage of properties on the market.
Stamp duty more worrying than Brexit
Surveyors understand that stamp duty is a major factor in the marketplace, especially at the £1.5m to £2m end where the level increases from 5% to 10%, and there are as many concerned about this as the potential impact of Brexit.
The housing market in Brighton & Hove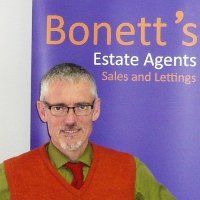 I interviewed estate agent Paul Bonett of Bonett's Estate Agents about market conditions in Brighton & Hove.
What is the trend for new buyer enquiries over the last 3 months?
Steady level, probably a little up on last year.
Shortage of properties for sale puts pressure on prices; are there many new sellers out there at the moment and how has this changed over recent months?
It's true that there are many potential sellers a bit nervous about going on the market as [there are] not enough [properties] for them to consider if they sell. Usual chicken and egg situation!
How do you see the current state of the market relative to this time last year?
Probably slightly better. Prices a little more realistic in general.
What's your feeling about the coming summer months?
Too early to tell to be honest.
With thanks to Paul Bonett of Bonetts Estate Agents Ltd, 78 St George's Rd, Brighton.
What next?